After an eventful year, we have some summer updates from the lab to share!
The Helms Lab was very successful during the student competitions at the Southwestern Branch ESA Meeting. Laura and Emma both placed in the undergraduate competition, John placed in the master's competition, and Morgan received an award in the PhD competition. Congratulations to all! And a special congratulations to Laura for receiving the Undergraduate Student Achievement Award in Entomology. Incredibly well-deserved!
Morgan participated in the Symposium on Insect-Plant Interactions (SIP) 2021, and she was honored to be selected for an oral presentation. Her talk, titled "Systemic plant responses to belowground herbivory deter aboveground herbivores", was well-received and she enjoyed networking with folks at the virtual conference. Nice work, Morgan!
Natalie had a busy summer traveling to Pepperdine University in California to work on experiments for her dissertation. While she was there, she also worked with undergraduate students doing research on native plants in the Santa Monica Mountains and she was invited to give a research seminar for the Natural Science Division. Once Natalie returned to Texas, she completed her dissertation proposal defense and began working on more experiments! It's been a great summer!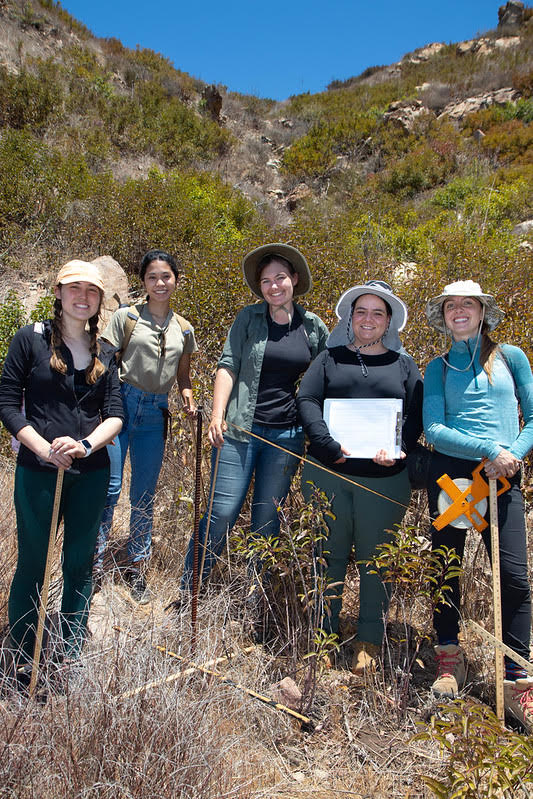 Our lab recently published a manuscript titled, "Chemical Cues from Entomopathogenic Nematodes Vary Across Three Species with Different Foraging Strategies, Triggering Different Behavioral Responses in Prey and Competitors" where we investigated the important role that volatile insect-cadaver cues play in mediating predator-prey interactions along with how differing predator hunting modes may influence the composition of these cues. This research revealed that belowground insect herbivores respond differently to chemical cues from differing EPN species and suggests that mobile EPN species also use these cues as an indicator for greater probabilities of prey availability. This article can be found at: https://link.springer.com/article/10.1007/s10886-021-01304-8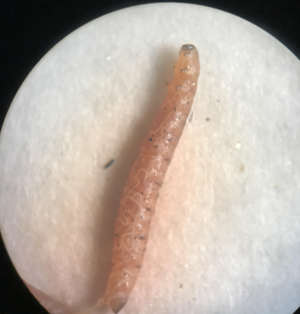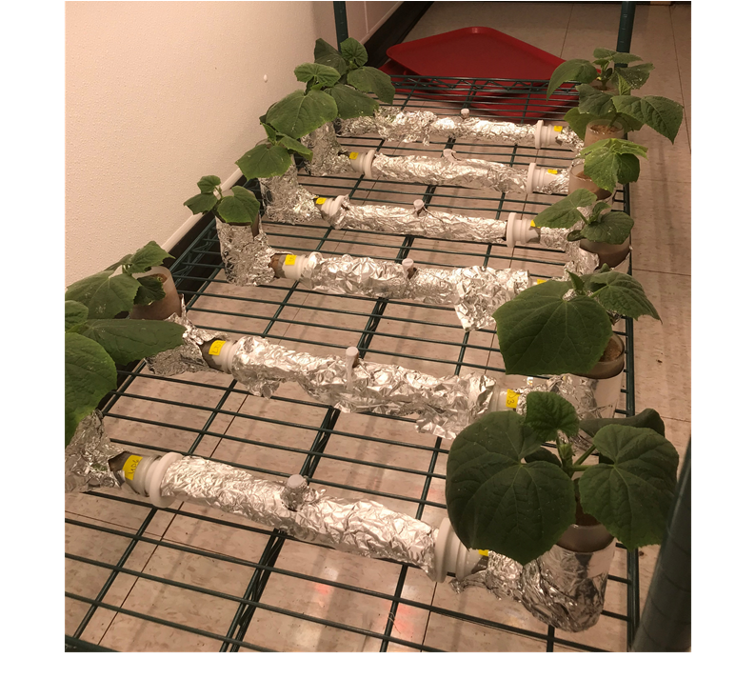 Emma graduated in May 2021 with a bachelor's in entomology. They spent the summer at the Invertebrate Ecology Lab in the Hermiston Agricultural Research and Extension Center participating in native bee and aquatic macroinvertebrate research. In the fall, they will begin their master's program in Fisheries Science at Oregon State University as a USDA National Institute of Food and Agriculture (NIFA) National Needs (NNF) graduate fellow.
Along with attending the SWB meeting, Laura was able to spend her second summer in our lab continuing research on plant priming in Cucurbita pepo. Laura also was able to meet with her EntosMentos mentor Dr. Rupesh Kariyat from the UTRGV Biology Department, and tour his lab where he researches plant defense against insect herbivores. Thanks so much for reading our summer update! We can't wait to share more information for this upcoming school year.