The Helms lab members had a productive spring and summer as we adjusted to online courses, virtual meetings, and socially distant research. Here are a few updates we would like to share:
Congratulations to Morgan Thompson for receiving awards for her virtual presentations at the Southwestern/North Central Branch Entomological Society of America meeting and the Texas A&M Entomology Graduate Student Forum!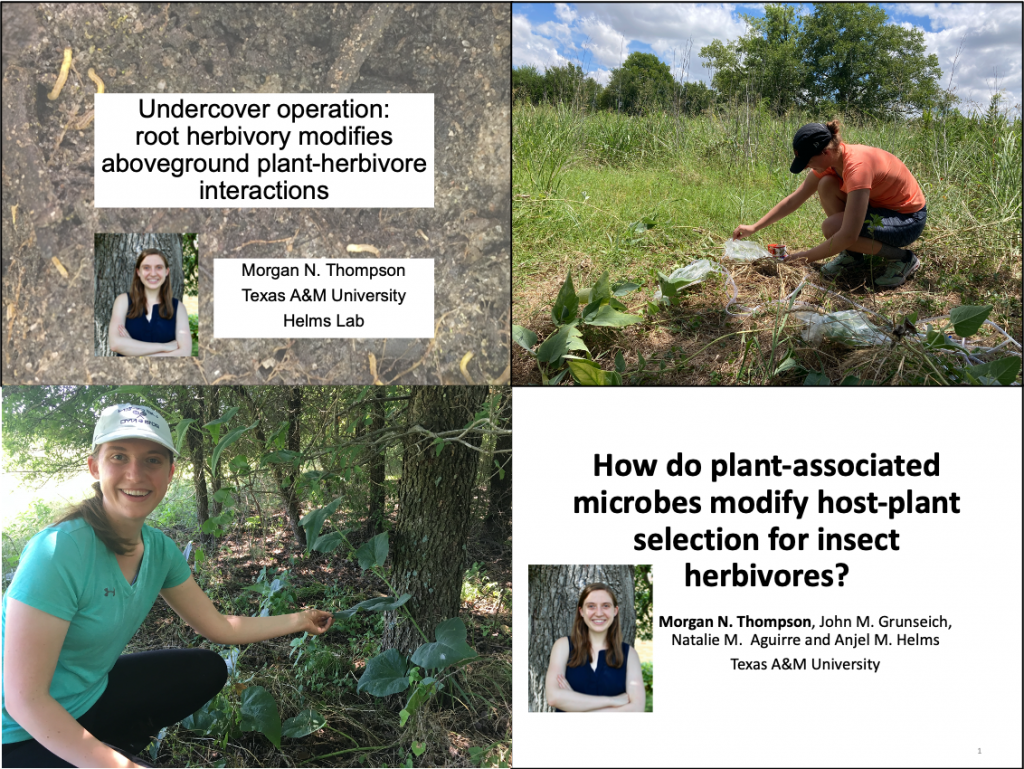 Congratulations to John Grunseich for receiving the Entomological Society of America P-IE Outstanding Master's Student Award! John also recently published the first chapter of his thesis in the journal Functional Ecology! Check out "Risky roots and careful herbivores: Sustained herbivory by a root‐feeding herbivore attenuates indirect plant defences" to learn more! This research was also featured in a post on the Functional Ecologists blog.